| | | |
| --- | --- | --- |
| | AZ Krew Guru | |
Longview, TX
After a few more days, here's what I have so far. I already had the handlebars, gooseneck, and bottom bracket from the last project - that's how I seemingly went through some time warp in 2 days. As of now, no brakes or chain, but I did coast down the street today.
It doesn't turn like it should, but I think I figured that part out - the linkage rod to the front forks is in the wrong place. I'll fix that, then start with the gearing. Oh, and brakes. I have linear pull for the rear, and I have an old center pull caliper that I want to put on the front. We'll see if it works or not.
But, it rolls, coasts and steers!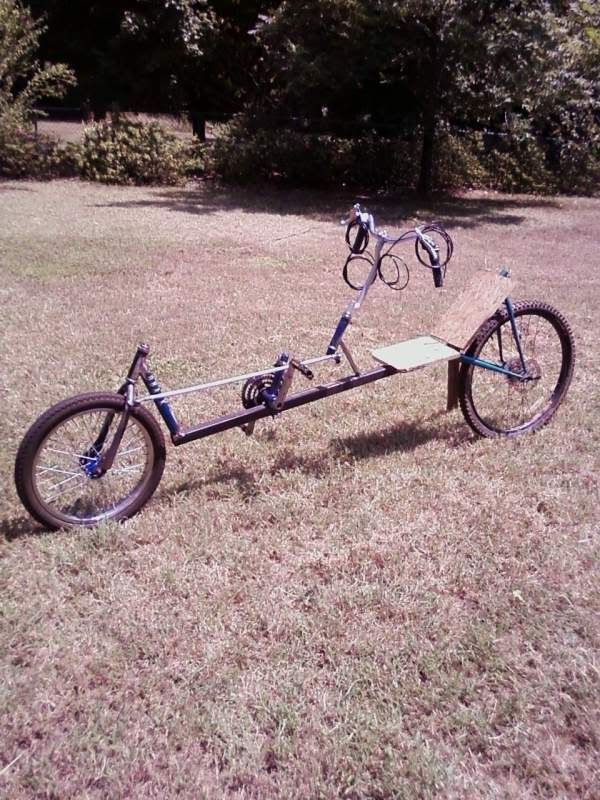 Alright folks, I've resurrected this thread from page 4 because I have made progress, and more importantly, pictures!
It took me a bit to find a 20" fork and wheel, that's why its been so long since a post. But, I remembered a pile of rusty bike parts at my dad's house, and was able to get stuff. The front wheel I ended up using was ugly, so i disassembled it, painted hub and spokes, and re-laced it last night.
So, I have a rolling frame! Well, kinda. I need to assemble all the bearings, and true up the front wheel, and find a proper back wheel for it. The one in the pics is off my mountain bike, but it looks good! Now, some of the welds aren't ground down yet, so no snickering.
I took some liberties. I figure the rear triangle off a standard mountain bike works fine, so I re-used one. Also, my down tube on the front is off another mountain bike, complete with the little screws to hold a water bottle. I figure it's too far to grab from the seat, but more water is always nice.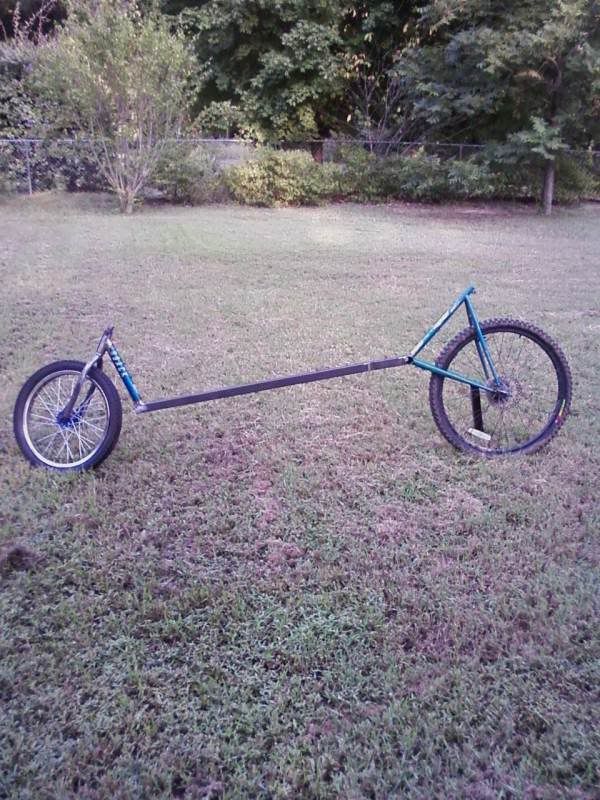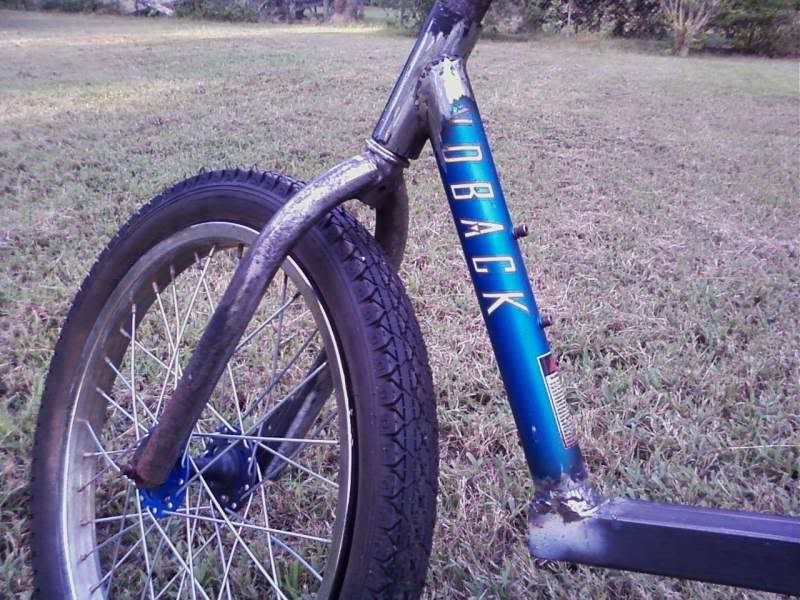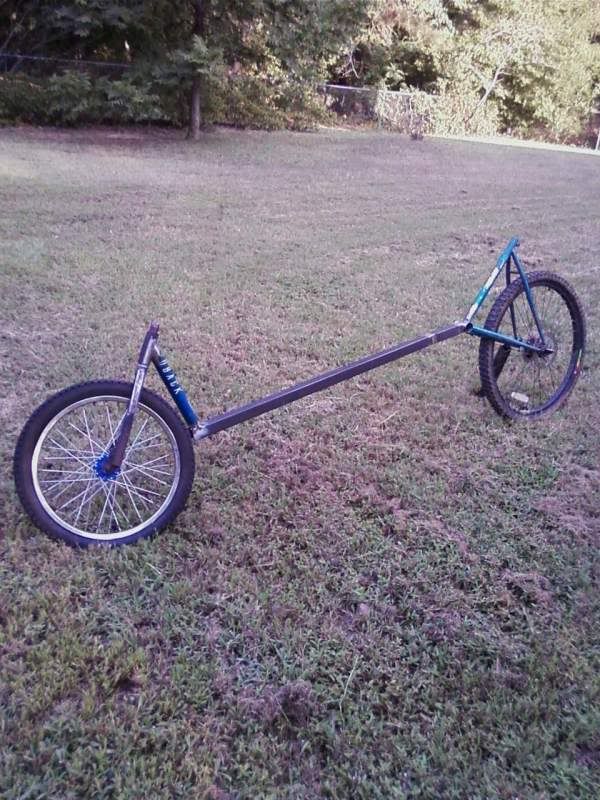 It's been way too long since I've made any sparks fly, and the itch has gotten to me again. I haven't posted on here in a long while, but for those who haven't been around. I am a veteran Zombie with a Streetfighter, a Spincycle, and a cool chopper under my belt (and half a pedal car thing, but we'll get into that later).
I have time, tools, and materials, and I'm thinking a Meridian recumbent. The half-built pedal car (very similar to Danner's) has been on hold, but I suppose I could start back on it.
But, I think I want to build a Meridian. The only thing slowing me is the front end; I don't have a 20" wheel or fork. got lots of 26's. I'm sure it's been done. Is there any reason why I wouldn't want to use a bigger front wheel?
I currently have 3 great donor bikes to cut up, as well as a pile of parts. I guess I'll start in on measurements.
Yes, yes, I know, pictures to come.